Buy Tennis Court Repair & Resurfacing Products
The full line of SportMaster sport surfacing and repair products are available, world-wide, through the SealMaster distribution network. You can get the most current copy in digital format by clicking below, or fill out the form and we will mail you a hard copy. The catalog contains our complete line of repair and resurfacing products for tennis, basketball, pickleball, roller hockey, and running track surface applications. You will also find product information, coverage rates, and pricing. You can purchase our products by contacting your local SealMaster store. A current list of locations and contact numbers is shown under the front cover of the catalog and on our website.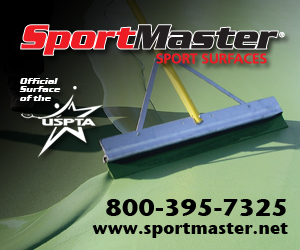 SportMaster Catalog
To download a pdf version of the current SportMaster Catalog – CLICK HERE
– or –
To have a hard copy of the Catalog mailed to you, fill out the online form below and click submit.