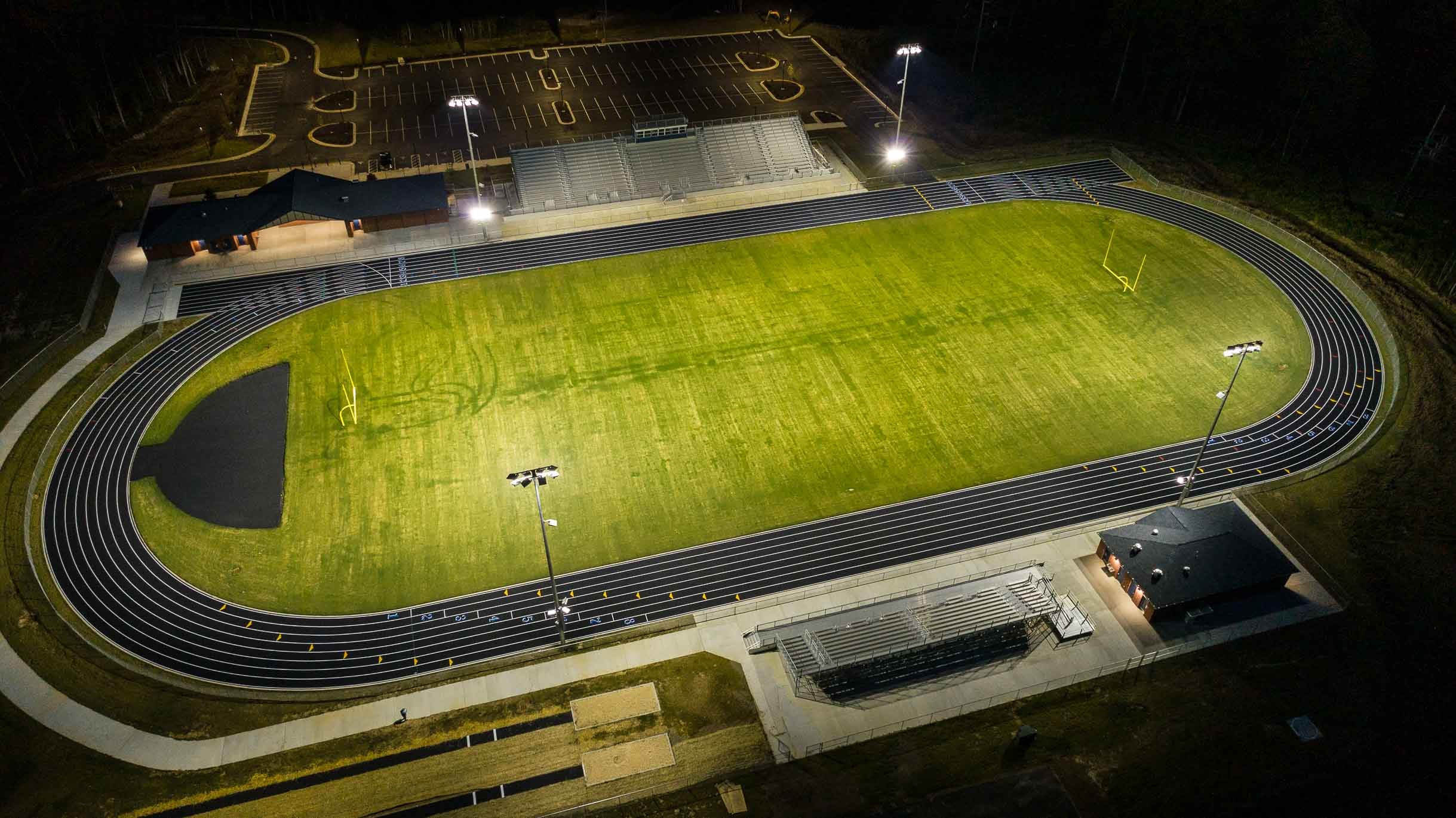 All-Weather Rubberized Running Track Surfacing System | TrackMaster Pro
Full-Depth Rubberized Running Track Surfacing System
A Multi-Resin, rubberized running track system for surfacing all-weather running tracks and relevant event areas.  Other uses include:
High School & College Running Tracks
Event areas
Athletic & Recreational play areas
Walking/Jogging Trails & Paths
TrackMaster Pro is a multi-layer application to provide a variety of thickness options, depending on budget or desired resilience. Commonly installed at 3/8" to ½" (9.5MM to 12.55M), TrackMaster Pro is installed by binding multiple layers of rubber and premium resins.
Performance Characteristics  
The 1 to 3 mm rubber granules, bound by the flexible & strong TrackMaster Pro resins, provide a resilient running surface with safe, non-slip traction.  By absorbing energy transferred by the runner, shock to the body is minimized.  This helps to shorten recovery time of the athlete and minimizes potential damage to knees and other joints.  Our lighter colored track options with not only look great, but will enhance runner comfort by lowering the surface temperatures.
Color Options
The TrackMaster Pro system is available in black, as well as a large variety of colors.  Black SBR rubber is used for black tracks, and as the base layers of a colored track.  When selecting a colored track, a minimum 2 layers of colored, virgin EPDM rubber is used as the final lifts.  The SportMaster ColorPlus Pigment Dispersion is used to enhance the color depth and increase UV protection of the final spray coats of TrackMaster Pro-Lock & TrackMaster Pro-Tect.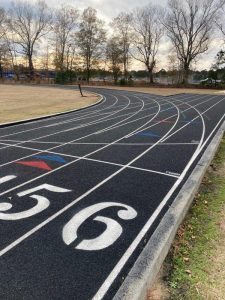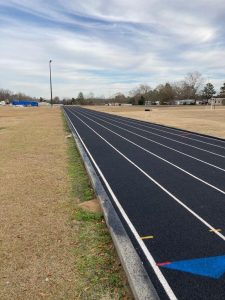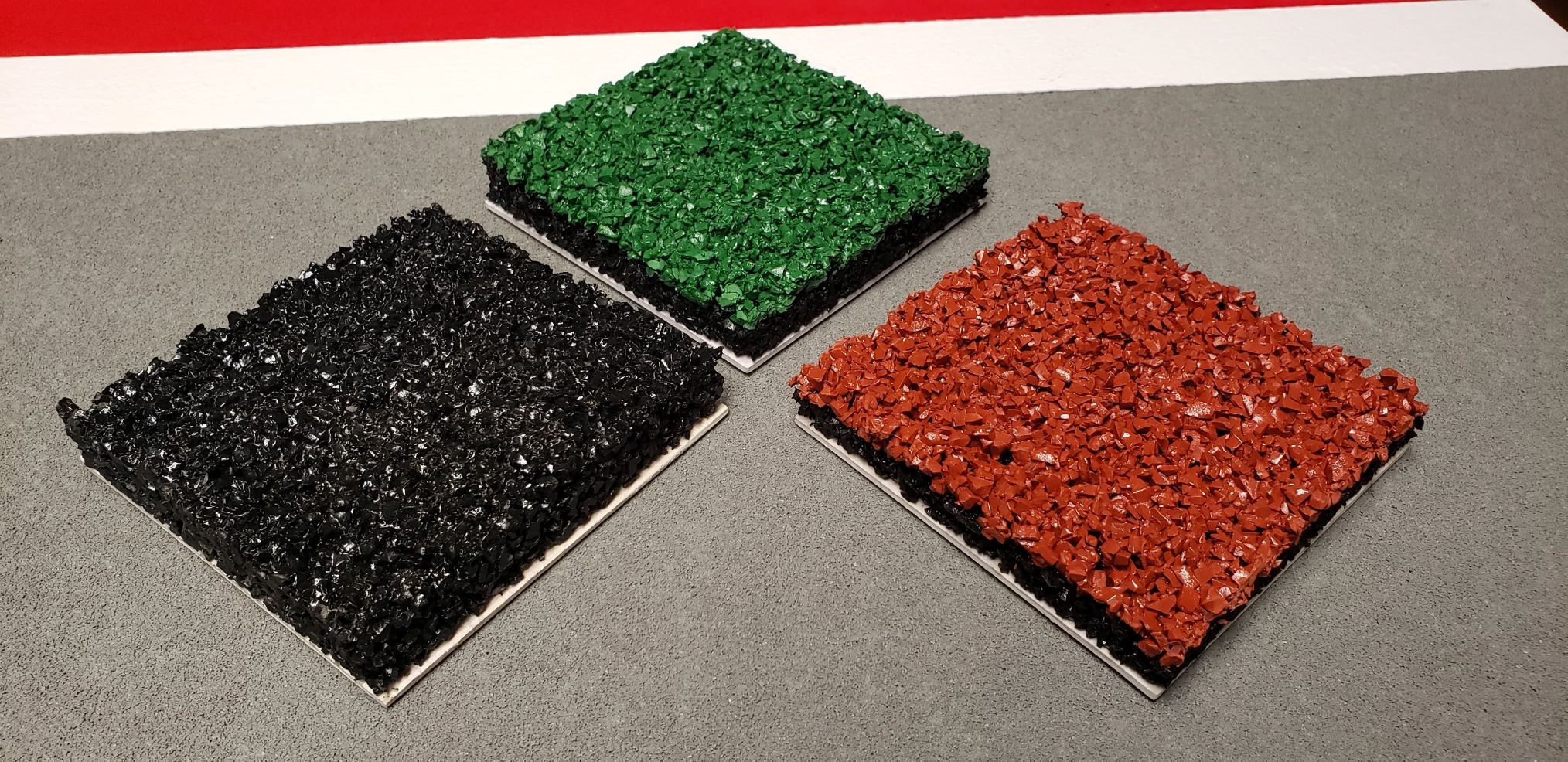 Forest Green
Light Green
Dark Green
Beige
Brown (field mixed)
Red
Maroon
Tournament Purple
Gray
Blue
Light Blue
Dove Gray
Ice Blue
Sandstone
Orange
Yellow
Black
Brite Red
* Colors may very slightly from actual product.
System Components
TrackMaster Pro-Tack: Multi-resin primer used to create an exceptional bond with the pavement or existing track surface.
TrackMaster Pro-Lock: Multi-resin binder with tenacious binding strength.  Designed to lock the layers of rubber down and hold them together through aggressive play.
TrackMaster Pro-Tect: 100% acrylic, protective top coat.  Enhances the beauty of the track surface and provides ultimate protection against the elements and UV rays from the sun.